We welcomed Julie Johnston, Manager of the North East Neighbourhood House Network.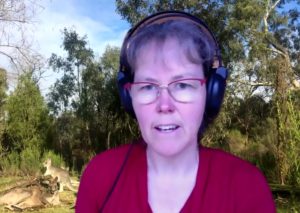 Julie was full of information on our local Neighbourhood Houses.
Did you know the first neighbourhood house in Victoria was in Greensborough? There are approximately 400 neighbourhood houses in Victoria and 1000 across Australia – more than MacDonalds! Houses continued operating during lockdown – transitioned to ZOOM, phone support and door pickups.
Julie says Neighbourhood Houses are for people of all ages.
What constitutes a Neighbourhood House? It has the flavour of the local community and works in with the local community. Neighbourhood Houses provide people of all ages and backgrounds with places to meet, share, exchange information and learn together in supportive and nurturing environments.
Mostly they are incorporated associations with a committee of governance or Board.
Banyule has seven Neighbourhood Houses and learning centres located in Bundoora, Greensborough, Ivanhoe, Rosanna, Watsonia and Heidelberg West.
Neighbourhood Houses receive State and Local Government funding and also benefit from some one-off Federal Government grants. They currently get $30,000 per house per year from Council, which has also recently provided each house with financial support to enable digital communications.
Thanks Julie for a most informative talk. So much we don't know about our own neighbourhood.