Ivanhoe Rotarian Ross Pinney reported on his trip to the Top End in May 2021.
Ross is President of the Australian Red Cross Society and was visiting Red Cross offices, personnel and clients in the NT.
Ross explained how Red Cross' focus is on management of emergencies. Another important role is promotion of adherence to the Geneva Convention laws of war.
In Northern Territory most activity is to do with emergencies, migration and Aboriginal and Torres Strait Islander issues.
A highlight of the trip was a visit to Bathurst Island – the smaller of the Tiwi Islands (Melville and Bathurst).
Ross informed us how Tiwi Islanders are divided into four skin groups. One of the challengers is getting these different groups to work together. There are issues with children's school attendance and mitigation of family violence is another challenge.
Red Cross supports children's health and education through families programs. Community Elders emphasise the need for children learning about aboriginal culture to gain a sense of identity.
Ross also visited Katherine. Unfortunately according to Ross there is a sense of hopelessness prevalent among the Katherine aboriginal community.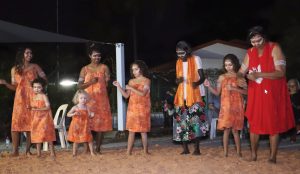 A variation of the 'Welcome to Country' ceremony in the NT involves a Water Blessing whereby water is splashed over the participants. In Katherine this took form of 'blowing' the water over the guests at the ceremony.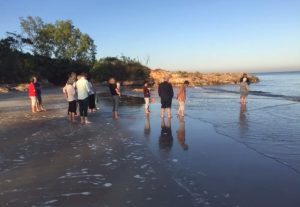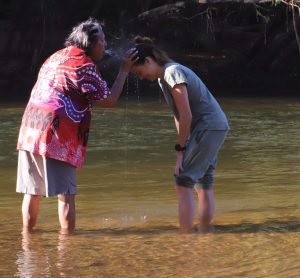 Programs provided through agencies like Red Cross are essential to improving lives of indigenous people in the NT.