We heard from Owen Butler, Fire Rescue Victoria's Northern District Indigenous Liaison Officer.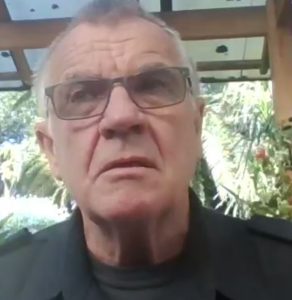 Warren, who described himself as an 'urban aboriginal', is a Wiradjuri (NSW) elder and a descendant from the 'stolen generation'.
The City of Banyule has 706 residents identifying as aboriginal or Torres Strait Islanders – some 0.6% of the Banyule population. Within Banyule, the Barrbunin Beek Meeting Place Is located in a leased building in West Heidelberg, just off Liberty Parade on Southern Road. The goal is to provide the First Nations community a place to practice culture and call home.
Warren told us many of his mob are 'not in a good place', with significant mental health and family violence issues. He sees practical reconciliation being enabled through an open door.
He described their ultimate goal as 'self-autonomy'.